Find Beautiful Human Hair Wigs
We proudly carry the top-selling human hair wigs from around the world and bring them to you!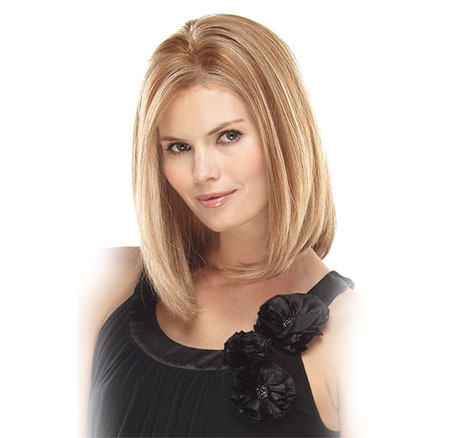 We have twenty years of experience hand-selecting the perfect human hair wigs in Mississauga for people suffering from alopecia, chemotherapy, thinning hair, lupus, trichotillomania and thyroid disease. At our free initial consultation, we will present our collection of versatile human hair wigs at our Mississauga based clinic, and work privately to find the right wig for you.
We are proud of our extensive collection of human hair wigs at our Mississauga location. Each hair is 100% hand tied, creating the highest-quality wigs in Mississauga. These are real human hair wigs which our store customizes to fit your scalp, comfort and preference. Choose from hundreds of styles and colours when you buy human hair wigs at Mississauga based Truly You Scalp & Hair Clinic.
You can trust our expert hair and scalp specialists to find a solution that blends seamlessly with your natural hair and scalp, or a wig that covers your entire head, without looking fake. When you visit our Mississauga based real human hair wigs store, you will receive a two hour long expert level wig application and fitting to your scalp. Our wigs are tied and shaped to fit comfortably for extended periods of time.
Our support continues even after you buy your human hair wigs here in Mississauga. Since we specialize in custom human hair wigs at our Mississauga location, we always follow up with every client one week after the wig is fit to provide any adjustments and answer all questions. What are you waiting for? Visit our Mississauga real human wigs store today!
Choose from our collection of hundreds of colours and styles of wigs, or request custom human hair wigs from our Mississauga Truly You Scalp & Hair Clinic. Every custom wig is styled and coloured to the client's preference by our highly trained hair specialists, ensuring that the wig looks and feels just like your own hair.