People with hair loss may notice that their scalp feels cool without hair. Hair helps contain body heat, so naturally without it we feel much cooler. There may be times when you do not want to wear your wig, like when you are relaxing at home or going for a walk. Head coverings available at our Mississauga clinic are perfect alternatives to your wig, as well as a great way to enhance your style and add versatility to your wardrobe. They also function as scalp protection from heat loss and sun exposure.
At Truly You, we carry a wide and beautiful, handpicked selection of fashionable head coverings in our Mississauga clinic that are made from bamboo fabric, and are soft, breathable and comfortable. These are some of the most high-quality wig alternatives available in Toronto.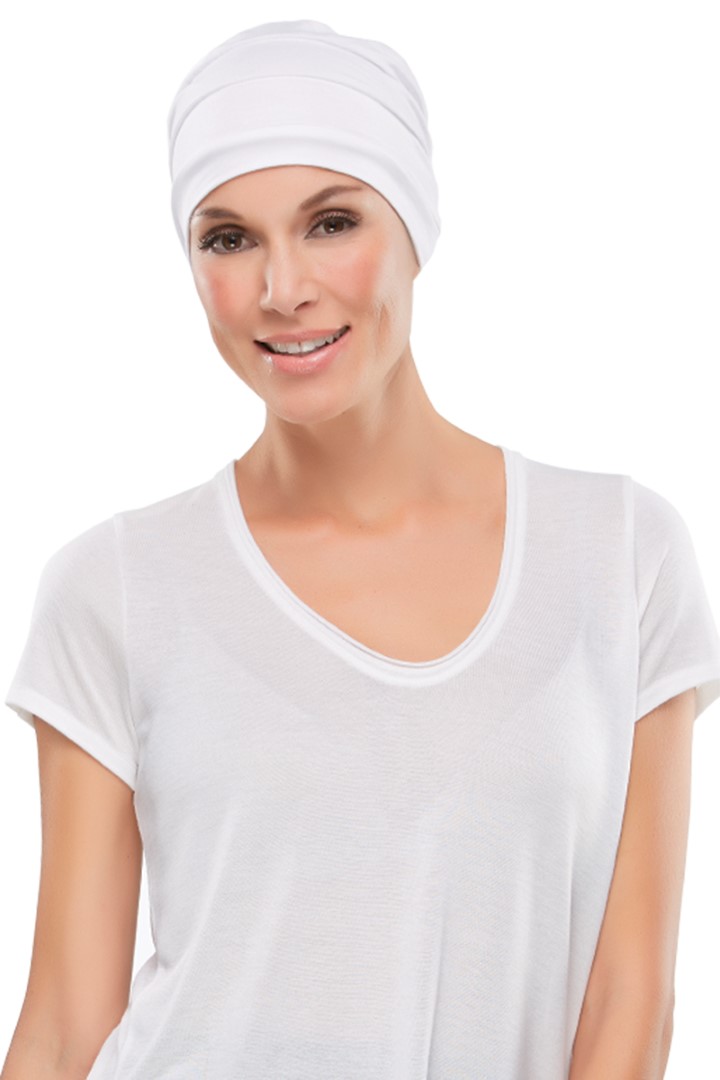 Truly You helped hundreds of clients regain both their hair and self-confidence.
Certified Specialists
Our expert team of certified specialists will find the right treatment plan for you.
Leading Technology
Truly You uses only the industry's finest solutions to help you with your hair loss.
Please fill in the form and one of our representatives will get back to you shortly.
You may choose to wear head coverings when:
Your scalp is sensitive and easily irritated.
You are not feeling well and are looking for a simpler alternative to your wig.
You want to protect and/or keep your scalp warm while sleeping or when outdoors in cold weather.
You would like to experiment with quick, versatile fashion looks for everyday use or for special occasions.
You want to wear a cool, comfortable head covering when at home.
Note:
Recommend hand washing in cold water but can be put in the washer/dryer
100% cotton or cotton/polyester
Get in touch with us today for answers to your questions and a free consultation *